Request A Virtual Invisalign Cosultation
Transform your smile with Invisalign® clear aligners
To help you achieve the healthy and confident smile you have always wanted, we offering complimentary Invisalign consultations to answer all of your questions.
Limited space available – book today!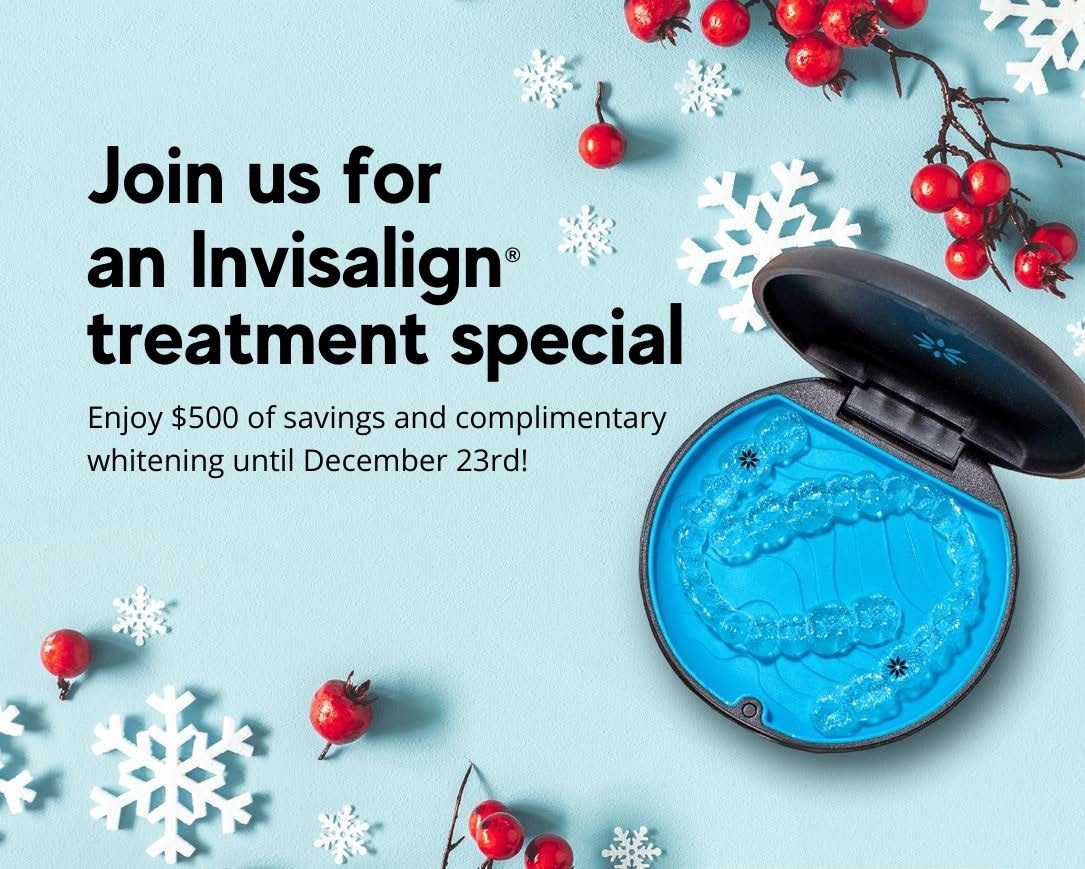 Virtual Invisalign® Consultations
We offer virtual consultations! To get started, use our online form to request your consultation today.
Request A Virtual Invisalign Consultation
how Invisalign® treatment works
Invisalign invisible aligners are created using 3D technology. In fact, you can preview your perfect smile with the help of a smile imager that shows you each step of your treatment and ensures the aligners are custom-created for your teeth. To be effective, aligners must be worn 20-22 hours a day.
Invisalign checkup appointments at La Vita Dental Centre are only required once every six weeks and there are no adjustments required to your Invisalign aligners. Simply change your aligners every 2 weeks with a new set and watch your smile straighten beautifully! Invisalign treatment, depending on your smile, can take anywhere from 9 to 24 months.
Invisalign® treatment for teens
Invisalign treatment can help your teenager straighten their smile without any awkwardness. Help them get a fantastic yearbook smile by reserving an Invisalign treatment for your teenager today! Invisalign clear aligners feature a fade-spot that indicates to your teenager if they are using the aligners correctly and helps them straighten their smile quickly and efficiently.
dentistry from a compassionate place


book your fun, friendly, judgement-free appointment today